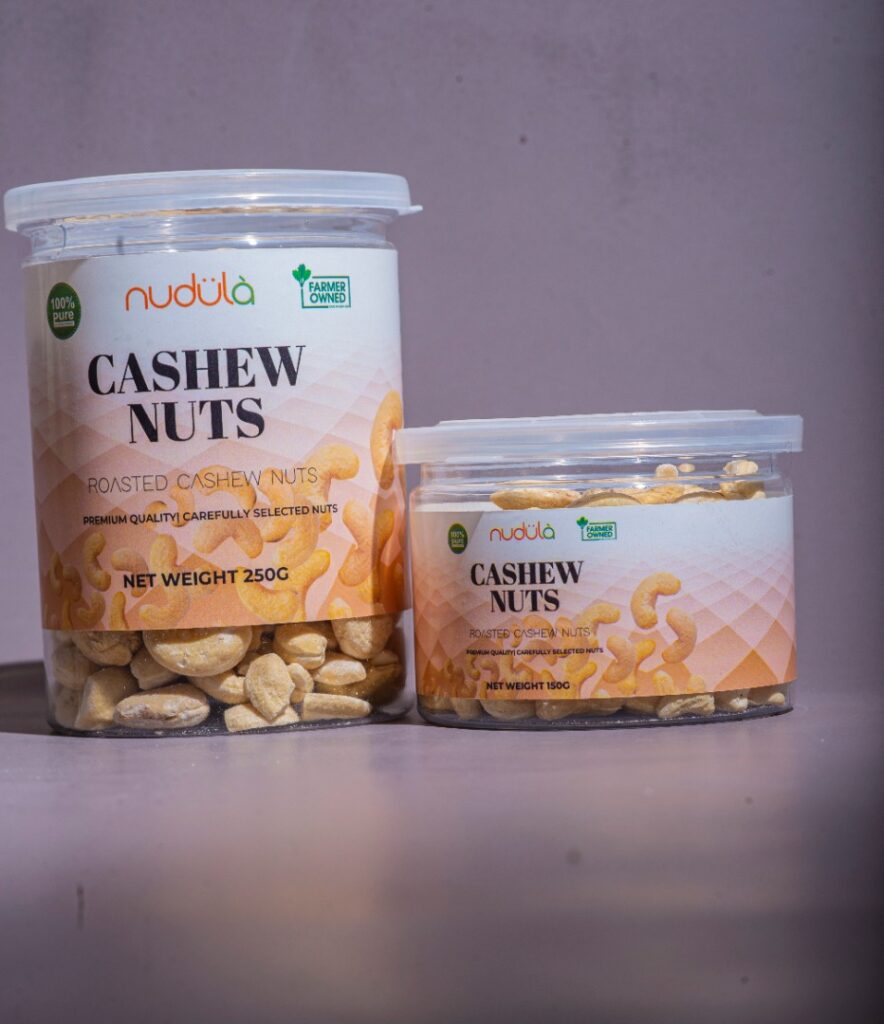 Our products are made from the freshest and carefully selected farm produce. Sustainably grown and ethically sourced from rural women and smallholder farmers in Ghana.
Cashew Roasted unsalted /salted
Cashew kernels are low in sugar and rich in fiber, heart-healthy fats, and plant protein. They're also a good source of copper, magnesium, and manganese — nutrients important for energy production, brain health, immunity, and bone health

Ingredients:
100% Cashew Kernels (Anacardiaceae occidental), with and without sea salt (options)

Scientific Name:
Anacardiaceae occidentale

History:
Cashew (Anacardiaceae occidentale) is native to tropical Central and South America, notably northeastern Brazil, Portuguese missionaries took it to Africa and India during the late 16th century, where it became abundant at low altitudes near the seacoast. It is now widely grown in tropical climates, including parts of Africa and Asia, for its cashew "nuts" and "cashew apples".